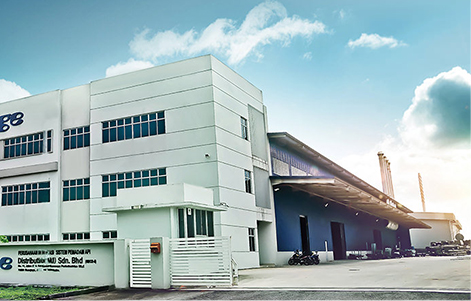 YONGKANG YUELON ELECTRONIC EQUIPMENT CO.,LTD
YUELON is dedicated to the induction heating industry. Founded in 1998, YUELON has been a premier manufacturer of induction heating machines and systems in China. Precision induction heating solutions are our specialty, Use induction heating to improve the efficiency and effectiveness for industrial heating process. that are used for application such as brazing, annealing, quenching, forging, melting, shrink fitting etc.
YUELON induction heating machines are Available from 4KWto 10000KW deliverable output power with 0.5KHZ to 1.1MHZ operating frequency range.
Our induction heating equipment are divided into five major series according to the frequency:
MF series

Medium Frequency with Parallel oscillating circuit: 1 - 20KHZ

MFS series

Medium frequency with Series oscillating circuit: 0.5-10KHZ

HF series

High Frequency series: 30-100KHZ

SF series

Super-audio Frequency series: 8-40KHZ

UF series

Ultra-high Frequency series: 30-1100KHZ
YUELON induction heating equipment are 100% solid state design for unsurpassed reliability, advanced technology, with highest quality standards as well as very high performances to make continuously working at maximum power. depend on our advanced technologies, best solutions and excellent after service, our induction heating machine are sell well at home and abroad. Over the past 20years, our products are widely exported to Russia, USA, Poland, Iran, Turkey, Ukraine, India, Argentina, Pakistan, Brazil, Vietnam, Thailand, Malaysia and so on, installed in over 50 countries.
Induction heating equipment for industrial applications on all types of metal parts , let induction heating to work for you. describe your workpiece and requirements, we will provide you with our best advice. welcome to inquiry further information and details, any questions or technique support, please feel free to contact us directly.
Let us help solve your process heating problem.
Use YUELON induction heating equipment for
---
Induction heating
Induction brazing
Induction heat treating
Induction melting
Induction Forging
Induction hardening
Induction annealing
Induction Shrink fitting
Induction tempering
Induction bending
Induction preheating