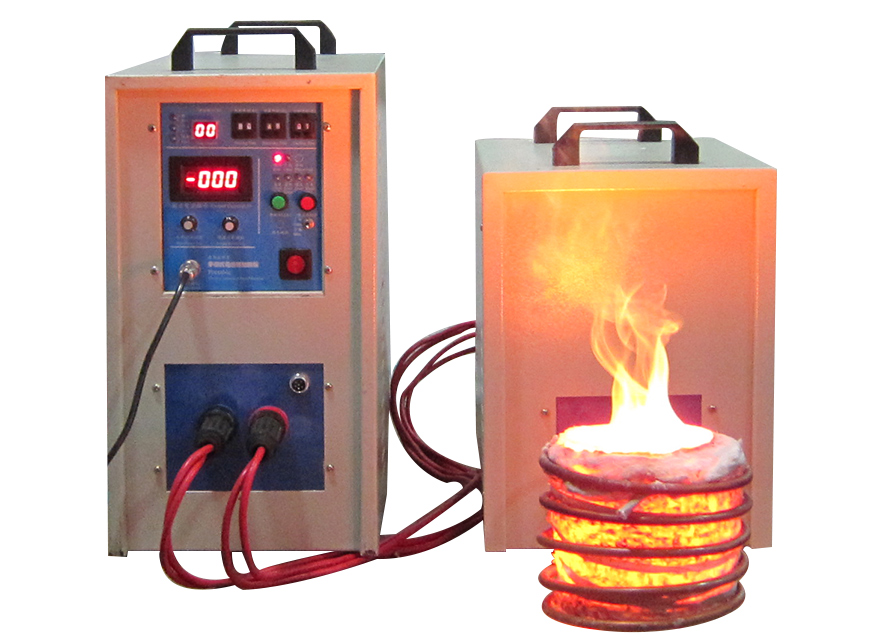 small induction melting machine 1-10kg
View This Product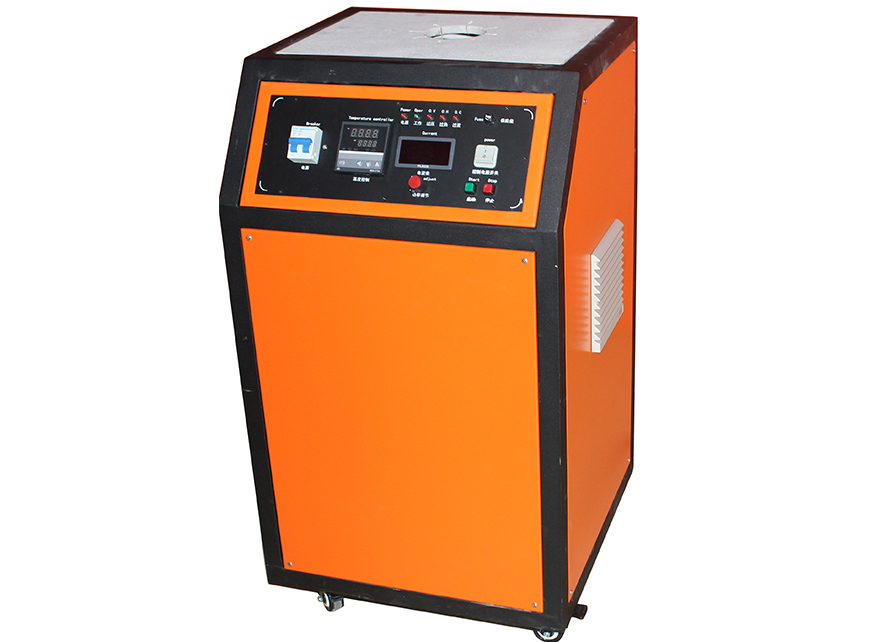 Compact Induction Melting Furnace
View This Product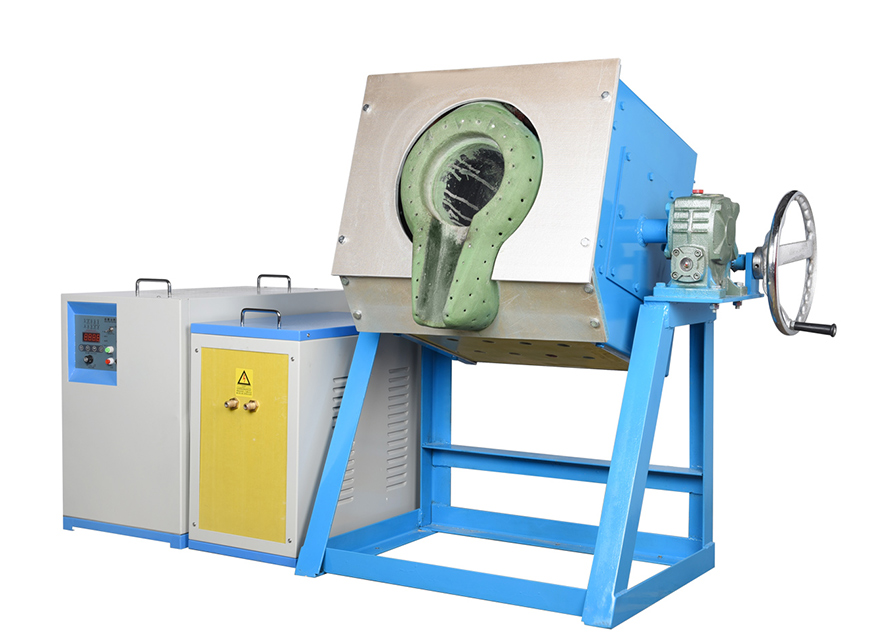 Medium Frequency Induction Melting Furnace
View This Product
Specifications
Model
MF-15
MF-25
MF-35
MF-45
MF-70
MF-90
MF-110
MF-160
Max Input power
15KW
25KW
35KW
45KW
70KW
90KW
110KW
160KW
Max Input current
23A
36A
51A
68A
105A
135A
170A
240A
Output current
3-22A
5-45A
10-70A
15-95A
20-130A
25-170A
30-200A
30-320A
Output voltage
70-550V
Input voltage
3phase 380V 50 or 60HZ or according customer's requirement.
Frequency
1-20KHZ
Duty cycle
100% 24hours continuous working
Generator net weight
26KG
28KG
35KG
47KG
75KG
82KG
95KG
125KG
Generator size LxWx H cm
470x270x450
520x270x450
650x350x550
750x400x870
820x500x870
Timer
Heating time: 0.1-99.9 seconds retaining time: 0.1-99.9 seconds
Front panel
LCD, display frequency, power, time etc.
Whole systems water flow
≥0.2Mpa ≥6L/Min
≥0.3Mpa ≥10L/Min
≥0.3Mpa ≥20L/Min
≥0.3Mpa ≥30L/Min
Power supply water flow
≥0.2Mpa ≥3L/Min
≥0.2Mpa ≥4L/Min
≥0.2Mpa ≥6L/Min
≥0.2Mpa ≥15L/Min
Max water temp.
≤40℃
AuxiliaryFunction
1.model MF-XXA has timer function, heating time and retaining time can be preset and controlled independently from 0.1-99.9second. 2.model MF-XXB is used together with transformer.
Main models and melting abilities of induction melting furnace
The table below lists the main models and recommended maximum melting abilities. First time About 50 to 60 minutes are needed to finish one melting process at cool status of the induction furnace, at hot status of the induction furnace, only about 30-40 minutes are needed.
Model
Max input power
Maximum melting capacity
Iron, steel,stainless steel
Brass, copper, silver, gold, etc.
Aluminium
MF-15 induction melting furnace
15KW
3KG
10KG
3KG
MF-25 induction melting furnace
25KW
5KG
20KG
5KG
MF-35 induction melting furnace
35KW
10KG
30KG
10KG
MF-45 induction melting furnace
45KW
18KG
50KG
18KG
MF-70 induction melting furnace
70KW
25KG
100KG
25KG
MF-90 induction melting furnace
90KW
40KG
120KG
40KG
MF-110 induction melting furnace
110KW
50KG
150KG
50KG
MF-160 induction melting furnace
160KW
100KG
250KG
100KG
Description
Medium frequency induction melting furnace are mainly used for the melting of gold, silver, platinum, copper, brass, bronze, zinc, steel, stainless steel, iron, aluminum and alloy materials, etc. melting capacity can be from 0.1kg to 250kg.
Infrared temperature sensor, temperature controller and water cooling system can also optional.
Three types of induction melting furnaces can be selected according to the way of pouring out, they are tilting furnace, push-up furnace and stationary furnace.
According to the method of tilting, tilting furnace is divided into three kinds: Manual tilting furnace, Electrical tilting furnace and Hydraulic tilting furnace.
Main Features of MF induction melting furnace
Medium frequency induction melting furnace can be used for the melting of steel, stainless steel, iron, brass, copper, aluminum, gold, silver, platinum , zinc, metal alloys and so on.
Because of the stirring effect which caused by the magnetic force, the melting pool can be stirred during the melting course to ease the floating of the flux and oxides to produce high quality casting parts.
Wide frequency range from 1KHZ to 20KHZ, working frequency can be designed by changing the coil and compensating capacitor according to the melting material, quantity, stirring effect desire, working noise, melting efficiency and other factors.
Compared with SCR medium frequency induction furnace, it can save energy at least 20% and up.
Small and light weight, a lot of modes can be selected to melt different amount of metals. Not only it is suitable for the factory, but also suitable for the college and researching companies to use.
24hours non-stop melting ability.
It's easy to change melting furnace for different capacity, different material, different way of pouring out, to suitable for all kinds of requirements.